Ten years ago, I was literally on my knees, begging the universe, god(s), goddesses and divine powers that be to help my dreams become a reality.
I wanted a successful design business.
Scratch that, I wanted a successful design business that was EASY to run and didn't suck the life out of me.
I wanted a full-to-the-brim bank account and scrapbooks filled with happy holiday memories.
I wanted a lot. And I couldn't quite understand why I didn't have it already.
Then it hit me: I was wishing but I wasn't doing anything about it.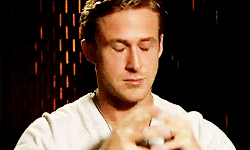 Maybe you're doing the same thing at the moment? Maybe you're longing to attract more – and better – clients. Maybe you want to work less hours but earn more. Maybe you want to ditch the nine-to-five and go off on your own.
If this is you … keep reading. I know why you haven't been able to wish your way to the business you deserve … yet.
Liz Gilbert says it best in Eat Pray Love: 
"There's a wonderful old Italian joke about a poor man who goes to church every day and prays before the statue of a great saint, begging, "Dear saint-please, please, please … give me the grace to win the lottery." This lament goes on for months. Finally the exasperated statue comes to life, looks down at the begging man and says in weary disgust, "My son-please, please, please … buy a ticket."

I was praying and begging and crying and tantruming but I wasn't buying the fricken metaphorical lottery ticket. I wasn't doing anything about my dreams. It was like I expected a divine statue to come to life and build my business for me.
But you can't just WISH your way to the perfect biz … you have to do this too.
If you want a successful EASY design business you need the desire, yes, but you also need the intention and motion …
"
Prayer is a relationship; half the job is mine. If I want transformation, but can't even be bothered to articulate what, exactly, I'm aiming for, how will it ever occur? Half the benefit of prayer is in the asking itself, in the offering of a clearly posed and well-considered intention. If you don't have this, all your pleas and desires are boneless, floppy, inert; they swirl at your feet in a cold fog and never lift."
―
Elizabeth Gilbert

Half the job of this whole 'divine blessing' things is yours. You need to:

·      

Figure out exactly what you want.
·      

Get crystal clear on your target market.
·      

Define what your business will look and feel like.
·      

Create solutions that fulfill your target market's needs.
·      

Cultivate a clear brand voice and personality.
·      

Put clever systems and processes in place to simplify your business.

Phwoar, sound like waaaay too much work? Not to mention a clusterbuck of 'where do I start' and 'what am I supposed to do again?'

Thankfully there is an (almost) divine tool to help you figure all of this out:
Design Biz Bootcamp is a simple but potent six-week adventure for design biz boss ladies longing to build an EASY and irresistible biz that grants all of their entrepreneurial desires.
Here's what you'll get out of it:
+ 6 modules of content designed to boost your design business like it's never been boosted before
Each module is made up of a few small, but mighty lessons that jump straight to the meat. Zero fluff. Every lesson is super focused. I know you're already busy, so let's cut to the chase & get you the info & results you need, asap.
+ No-holes-barred look behind the scenes of my own successful design business
There's no smoke & mirrors here, my friend. I'm going to show you what's really going on in my business. Warts & all. This is total transparency. My business is going to get naked for you. Because I want you to know that this stuff works & my own business is the living proof. Take action & it'll work for you too.
+ 40+ 'take action' worksheets, cheat sheets & checklists
This course isn't just about learning nice theories. It's about making shiz happen. Each mini lesson has at least one actionable worksheet to make sure you're constantly implementing everything you're learning in the course. It's time to get results, lady — in 6 weeks or less. 

+ Weekly group calls with me
Every week, we'll jump on a call together as a group to go through the module & have your questions answered. These calls are priceless. There's no need to sit alone in your office feeling stuck. Jump on the group call & we'll help you through it.
+ All my smarts & all my business secrets
This shiz took me 10 looooong years to learn. But I'm giving them all to you now. I'll show you how to connect with clients that are stoked to pay you for your design expertise. These lessons will be based on honouring your creative process, defining your own version of success, and learning how to finally start seeing results in your business.